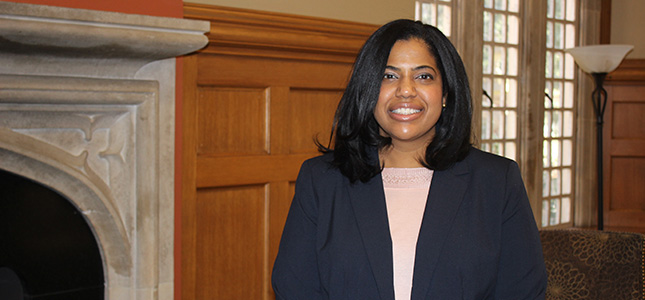 Marka Belinfanti
Director for Public Sector Careers, CDO
Profile
Marka Belinfanti is the primary advisor for students pursuing opportunities in government agencies and non-profit organizations. She is also the CDO expert on the judicial clerkship application process and works closely with the faculty judicial clerkship committee. Ms. Belinfanti moved to Richmond in 2017 from New York City, where she was a litigator for over 10 years. She is a former Legal Aid Society staff attorney, and she has experience in the private sector at national and regional law firms. Before attending law school, Marka worked with an environmental consulting firm in the DC area. She is a graduate of Bowdoin College and Fordham University School of Law.
Professional Experience
Director for Public Sector Careers (2017-Present)
University of Richmond School of Law
Attorney (2016-2017)
Hausfeld LLP, New York, N.Y.
Associate (2009-2015)
Hinshaw & Culbertson LLP, New York, N.Y.
Associate (2008-2009)
Landman Corsi Ballaine & Ford P.C., New York, N.Y.
Staff Attorney (2006-2008)
The Legal Aid Society, Bronx, N.Y.
Judicial Intern (2005)
The Honorable George B. Daniels, U.S. District Court, S.D.N.Y.