Alumni and Careers
Environmental law offers exciting career opportunities for University of Richmond School of Law graduates. University graduates hold leadership positions in government, the private sector, and advocacy groups-working in Virginia and around the United States.
The field is vast and continues to grow. There is a demand for lawyers with environmental expertise and the know-how to permit (or oppose) projects, litigate cases in court, and advise clients on the environmental implications of their decisions. Energy and environmental law issues are featured in front-page news stories, and new environmental leaders are becoming increasingly sought-after in law, business, and government sectors.

Our students go into practice in three major sectors:
Non-profit:-representing national, regional, and local environmental organizations involved in litigation, lobbying, educational, or policy work.
Private-working for private law firms to help clients comply with environmental laws and regulations and advising clients on the environmental implications of business transactions. Private sector attorneys also serve as in-house environmental counsel for companies.
Government-advising local, state, and federal agencies on how to implement legislation, regulate private sector activities, and comply with their own obligations in accordance with environmental laws.
We have an extensive alumni network and an outstanding career development office that helps students find jobs during school and after graduation. See below for profiles of just a few of our graduates.
Kerry Hutcherson, L'07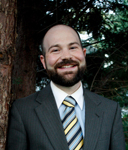 Kerry Hutcherson, L'07, serves as Staff Counsel to the Virginia Outdoors Foundation (VOF), a state agency established by the General Assembly in 1966 to promote land conservation. VOF accomplishes its purpose primarily through conservation easements, permanently restricting certain intensive land uses in order to preserve natural, scenic, historic, scientific, recreational, and open-space resources. VOF currently holds over 3,200 easements that conserve over 600,000 acres of land throughout the commonwealth.
As Staff Counsel, Hutcherson works in tandem with attorneys in the Office of the Attorney General to provide legal advice and services to VOF. Hutcherson focuses on the stewardship component of VOF's work, including drafting legal instruments, advising on easement enforcement matters, and communicating with landowners' attorneys.
Hutcherson earned both a J.D. and Master of Urban and Regional Planning as part of a dual degree program with Virginia Commonwealth University. Courses in urban planning, property, tax, local government, land use, wills and trusts, environmental law, corporations, and contracts laid the foundation for Hutcherson's work at VOF. Hutcherson also credits Richmond Law's Clinical Placement Program for teaching him practical skills during his placement at The Nature Conservancy.
Michelle Welch, L'99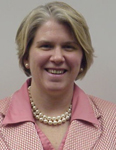 Virginia Assistant Attorney General Michelle Welch, L'99, has been prosecuting animal cruelty cases on behalf of the commonwealth since 2000. She is a nationally recognized expert on animal law, frequently advising law enforcement authorities and serving as special prosecutor in state and federal animal law cases. Welch also trains prosecutors, animal control, and law enforcement officers on animal law issues in the commonwealth of Virginia. In 2011, she received the Animal Welfare Institute's Albert Schweitzer Medal for outstanding achievement in the advancement of animal welfare.
As a Deputy Commonwealth's Attorney for the City of Richmond, Welch was in charge of prosecuting cases of animal abuse and dogfighting. She testified before a congressional caucus examining animal law enforcement and state and federal cooperation in animal law matters. Welch currently serves as senior faculty for the Association of Prosecuting Attorneys (APA), co-chair of the APA's Animal Law Curriculum Advisory Committee, and adjunct faculty at Richmond Law.
Welch credits the University of Richmond School of Law with providing her unfettered access to great faculty who provided real-world perspective. She explained that her upper-level criminal law classes were taught by the "best and the brightest of the Richmond Criminal Bar [Association]. That access to quality criminal attorneys really affored me a unique perspective about how to fashion my career in public service, and it is what sets UR apart from other schools."
Alicia Zatcoff, L'94
Alicia Zatcoff, L'94, is the first Sustainability Manager for the City of Richmond. She is developing and implementing a complex and city-wide Sustainability and Energy Management Program. Her focus is to create initiatives that support the sustainability priorities for Richmond: an improved quality of life for residents, a healthy environment and enhanced economic development and job creation opportunities.
Alicia is leading the development of the first Sustainability Plan for the Richmond community. She also oversees the implementation of Mayor Dwight Jones' Order for Green Government. This is a sweeping initiative to create more efficiency and less waste in city government and to reduce greenhouse gas emissions from government operations. Under the Order, city government is creating an Energy Management Plan; implementing a Sustainable and Green Procurement Policy; developing an anti-idling policy for city vehicles; and implementing a Telework and Alternative Work Schedule Initiative with the goal that a minimum of 20% of the eligible city workforce will be engaged in telework or alternative work schedules.
"My years at the University of Richmond provided a strong foundation for the work I do. I use the research, critical thinking and problem solving skills I learned at the School of Law every day."