Judicial Clerkships
A judicial law clerk is a unique professional opportunity, resulting in a relationship with a judge that will have enduring value and be enormously satisfying. Richmond Law graduates have an enviable record of success, securing among the highest percentage of federal, state appellate, and state circuit court clerkships in the country.
1
Familiarize yourself with the application process
(Summer between 1L and 2L year)
Review all of the resources on the Career Development Office's clerkship website, including the Judicial Clerkships Guide and the Nuts and Bolts webinar. After familiarizing yourself with the process, make an appointment to meet with Marka Belinfanti, the clerkship advisor, to develop your individual clerkship application strategy.
May-June: Reach out to faculty to ask for letters of recommendation. Most federal judges require two or three letters of recommendations: many students ask two faculty members and one employer to write letters. Secure your faculty recommenders early enough to give them sufficient time to write letters before you apply.

July 1: You may create an account in OSCAR (Online System for Clerkship Application and Review), and begin applying to federal clerkships.
2
Secure your recommenders
(Summer, Fall, entering 2L year)
Towards the end of your summer position, reach out to employers to ask for letters of recommendation.
3
Prepare your application documents
(Summer, Fall, 2L, entering 2L year)
Your resume and cover letter are considered by judges to be your first writing sample, and they must be perfect. Have them reviewed by your career advisor. Your writing sample may be something you wrote for Law Skills, something you wrote for an employer, or a case note or brief. Go over it with a fine-tooth comb. The work must be your own, but may incorporate comments from a professor. If written for an employer, gain permission before using it as a writing sample.
4
Research federal clerkships
(Beginning Summer, and throughout 2L year)
Federal judges begin posting clerkship positions in the late summer and fall, two years prior to the start of the clerkship. Check OSCAR for new positions frequently. Also review our spreadsheet of federal judges in Virginia for hiring practices (note: judges may change their schedules without notice).
5
Research state clerkships
(Spring of 2L year through Fall and Winter of 3L year)
State appellate judges may begin their hiring process as early as March of your 2L year. State trial court judges usually begin their hiring process in July through October of your 3L year, though some may be earlier or later.
Faculty Judicial Clerkship Committee: Professors Carl Tobias (Chair), Margaret Bacigal, Rachel Suddarth and Aaron Campbell.
Resources
Applying and Interviewing
Guides
* UR login required
Videos
Clerkship Interest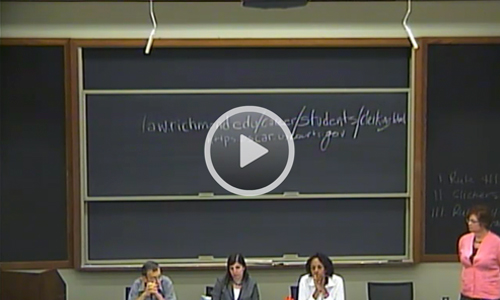 Judges' Perspectives
Bankruptcy Clerkships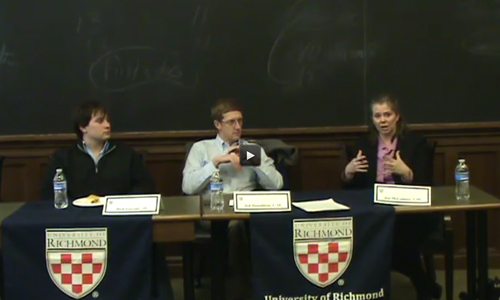 Interviewing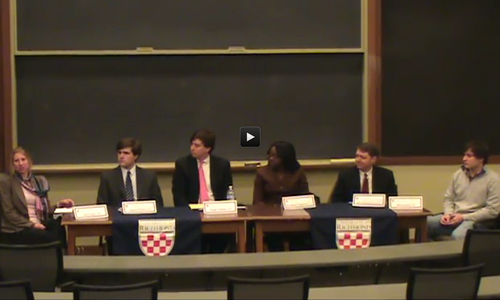 Courts and Judges
Federal Judges
Virginia Judges
Virginia Circuit Courts' Hiring Timeline

Note: Check Symplicity before applying. Many Virginia Circuit Courts post clerkship positions with the law school. Some other states' courts also post in Symplicity.
Other States' Courts
* UR login required